Laser particle size distribution analyse equipment
| | |
| --- | --- |
| Categories | powder coating testing meter |
| Album | View larger image |
| Brand | COLO powder coating equipment |
| Model | QL-1076 |
| Condition | New |
| Substrate | Iron |
| Application | Powder Coating |
| Certification | CE |
| Warranty | 1year |
| After-sales Service Provided | Overseas service center available |
| Brand | COLO |
| Model | QL-1076 |
| FOB port | shanghai |
| Terms of Payment | T/T, Western Union |
| Download DOC | |
| Update Time | 2019-02-20 |
Detail Information
Description of Laser particle size distribution analyse equipment
QL-1076 laser particle size distribution analyzer system is a set of optical, mechanical, electrical, computer high-
tech products,It adopts imported semiconductor lasers, long life, good color; advanced mechanical design and
processing technology and microelectronics technology;High sensitivity photocell receiving system, full Mie
theory as a basis for an excellent combination of calculation methods.To make the test more accurate data, fast;
is currently more economical and practical a laser particle size analyzer.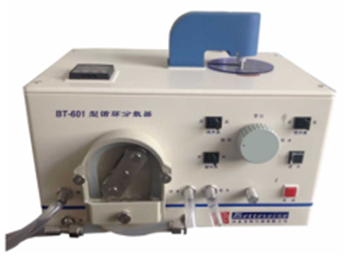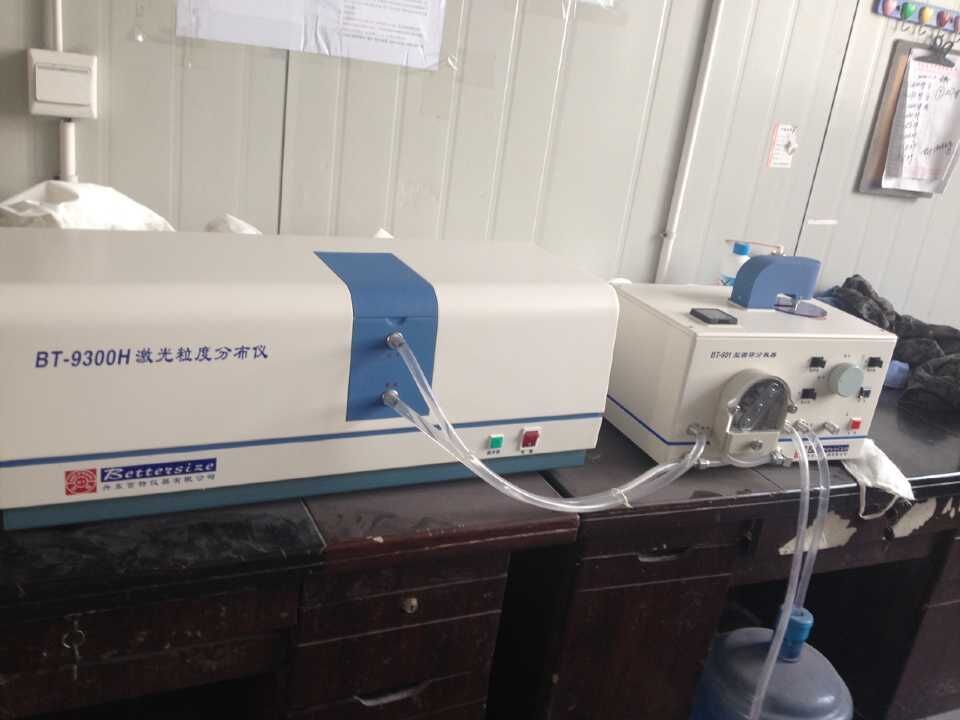 Specifications
Size Range:0.1-500um ;The production, applicationand research field for a range of non-metallic powders, such as
Small Cell System
1.       Repeatability:<1%(Deviation of D50 in CRM)
2.       Accuracy:<1%(Deviation of D50 in CRM)
3.       Principle: Mie Scattering Theory
4.       Laser source: import semi-conductor laser
5.       Operating System: Windows
6.       Connecting Port: RS232 or USB
7.       Photodetector: fan-shaped, 76pcs , forward 68, lateral 8
8.       Ultrasonic Power: 80W
9.       Tank Capacity: 500ml
10.    Circulating Flowrate: 1500ml/min
11.    Agitator Speed: 320rpm
12.    Small cell capacity: 20ml
13.    Small cell agitator speed: 120rpm
14.    Voltage: 220V, 50/60Hz
15.    Outer dimension: 660×280×280mm
Outstanding Features
1.       Import semi-conductor laser runs for 25000 hours (4 timeslonger than common He-Ne laser) in wavelength 635nm and power 3mw.
2.       Unique 76 photodetectors are highly sensitive andconsistent so as to effectively capture even faintly scattered signal.
3.       Two forms of sample feeding by circulation system andsmall cell assembly expand the applications. Small cell assembly suits costly,heavy metallic samples or samples not workable with water; circulation systemfor metallic or non-metallic powders and many fields.
4.       Process data by Mie scattering theory, inversionalgorithm incorporates R-R, Free1 and Free2 distribution patterns in order tosatisfy needs of various industries, fields and customers.
5.       Passed calibration enables units to run with betteraccuracy and correlation.
Applications
·        The production, application and research field for arange of non-metallic powders, such as calcium carbonate, talcum, kaolin,zirconium silicate, wollastonite, graphite, silica powder, tourmaline, mica,barite, plaster, betonite, diamond, quartz, diatomite, feldspar, calamite,clay, garnet, vermiculite, Titanium white power, and more.
·        The production, application and research field for arange of metallic powders, such as aluminum, iron, magnesium, molybdenum,copper, zinc, other rare metal and varied alloy, and more.
·        Other applications such as pharmaceutical, agriculturalpesticide, abrasive, food, cement, ceramic, soil, pigment, scientific researchteaching, oil exploration, geological analysis, river sediment, electronicmaterial, materials of chemical and military industry, battery material and more.
Please send your message to us
*We will reply your inquiry to this Email as soon as we see it

Please send your message to us
*We will reply your inquiry to this Email as soon as we see it